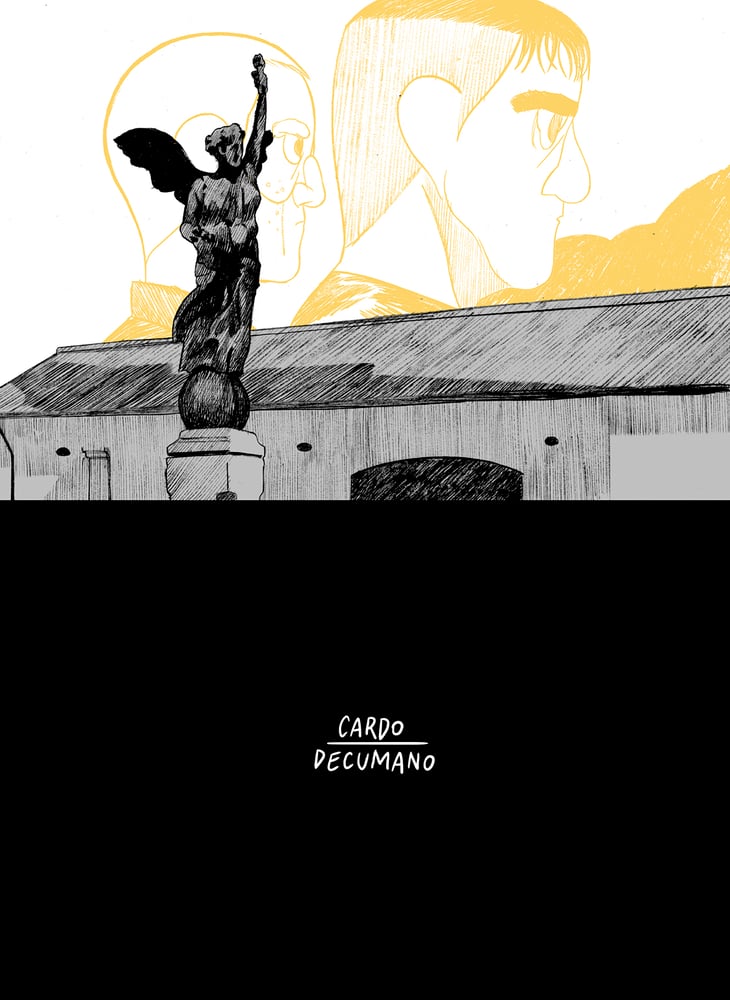 CARDO / DECUMANO Vol. 3
€

7.00
---
---
Se preferisci una spedizione tracciabile, scegli l'opzione "Con Tracking" dal menu a tendina.
Il costo è calcolato sulle tariffe di poste italiane per il Piego di Libri tracciabile.
AI FINI DELLA TRACCIABILITÀ DELL'ORDINE, È SUFFICIENTE UN SOLO ARTICOLO TRACCIABILE PER SPEDIZIONE
Luglio 2018 | 190 x 260 mm | 30 pagine spillato | B/N Offset
English translation included.
(ITA)
CARDO / DECUMANO è un racconto corale sul sentirsi stranieri, sulla fine dell'adolescenza, sulle scelte da fare al bivio e sui vicoli ciechi che si imboccano per errore.
(ENG)
C/D is a collective tale about feeling estranged, the end of adolescence, the choices at the crossroads, and the dead ends taken by mistake.
C/D is a story in seven chapters, art and writing by Andrea Settimo.